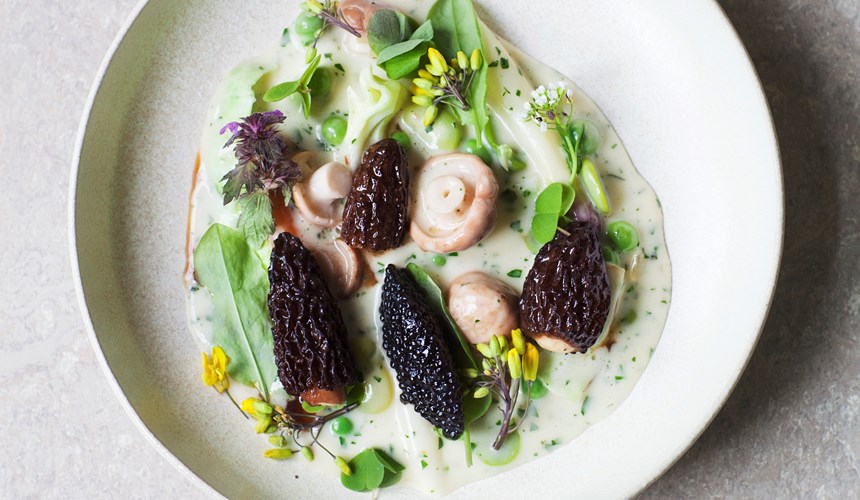 Looking for a place to eat out in Copenhagen? 
Meyers restaurants in Copenhagen are different concepts but all focus on good local produce and a menu that follows the season. 
In the tower of Christiansborg Palace we serve Danish open-faced sandwiches or Smørrebrød for lunch. And at Fasangården we welcome you inside the beautiful Frederiksberg garden, and serve new nordic cuisine with flavors from around the world. 
Restaurant Copenhagen
If you visit Copenhagen, you must explore the local cuisine, eat at New Nordic restaurants, and eat open-faced sandwiches. In fact, Copenhagen has some of the top restaurants in the world for lunch and dinner. At Meyer's restaurants in Copenhagen, we value locally sourced, high-quality ingredients and blend classic Danish cuisine with the modern New Nordic kitchen.
In Copenhagen's center, you can stop by one of Meyer's two restaurant concepts. We serve Danish open-faced sandwiches, or smoerrebrod, in the tower of the historical Christiansborg Palace. Additionally, we invite you to visit us at Fasangården inside the lovely Frederiksberg garden, where we serve New Nordic cuisine infused with flavors from throughout the world.
You can find Meyers restaurants listed above if you need a overview or are seeking for ideas for your next lunch or dinner destination. Although the Meyers restaurant in Copenhagen has an unique concept, they both emphasize good local ingredients and a menu that varies with the seasons.
We are excited to have you as a guest at Meyers Restaurant, where our experienced staff is eager to do everything in their power to make sure you have a fantastic time in a setting rich in history.